2 Ways to Turn Off and Delete Significant Locations on iPhone and iPad
Many people find Significant Locations on their iPhone settings and assume that Apple tracks them wherever they go to show ads and other personalized data. Well, there's actually some truth to it, and in this article, we'll look at what Significant Locations are, how to turn them off and delete the data, and if it's safe to keep the feature enabled.
What are Significant Locations on iOS?
Significant Locations is a feature on iOS that keeps track of the locations you visit the most. This includes places you have recently been to, alongside how often and when you visited these places or locations.
Apple uses this data to provide personalized services like suggestions in Apple Maps, Calendar, and the Photos app; for example- predictive traffic routing, better memories in the Photos app, location-based Focus-mode, and more.
All the data related to Significant Locations is end-to-end encrypted. This means that even Apple cannot see or read the information. However, if you still have privacy concerns, you can always turn off Significant Locations and even delete the previous history on your iPhone and iPad.
After building significant locations, you will get alerts about routes you take to travel to work or home and traffic information. It can also help you know the location of your parked car or restaurants and hotels you visited with the exact date and time. Once the feature notices your daily routine, it will start giving you alerts for Calendar, Maps, and other services on the device.
How to Turn Off Significant Locations on iPhone or iPad?
1. Open Settings on your iPhone or iPad.
2. Scroll down and click on Privacy & Security.
3. Next, click on Location Services.
4. Scroll all the way down to the bottom and tap System Services.
5. Select Significant Locations on this screen. Authorize by Face ID or Touch ID.
6. On the next page, disable the toggle for Significant Locations.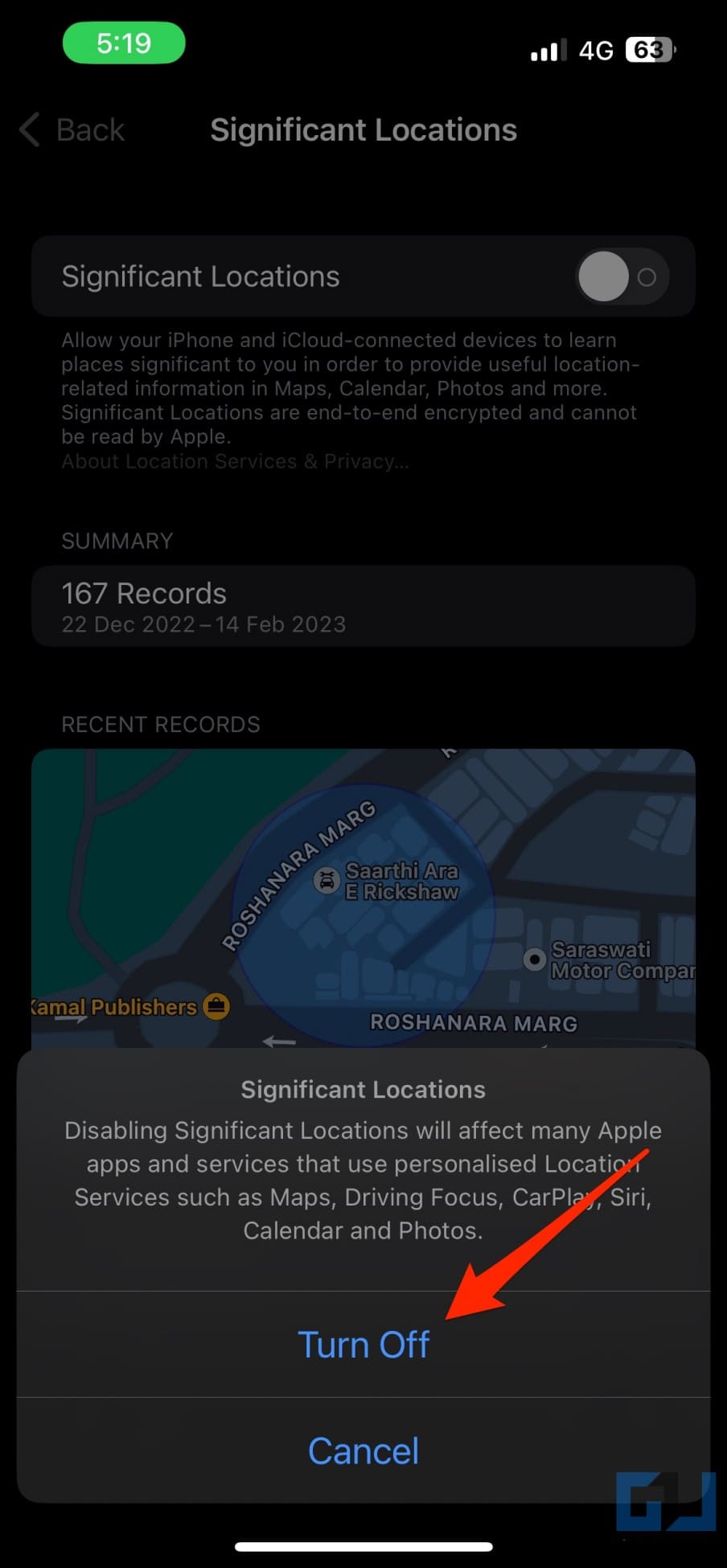 7. Press Turn Off to confirm when prompted.
How to Delete Significant Locations History?
1. Open Settings on your iPhone or iPad.
2. Navigate to Privacy & Security > Location Services.
3. Select System Services > Significant Locations.
4. Here, click on Clear History.
5. Tap Clear History again to confirm.
How to View Significant Location Records?
On iPhone, you'll see only the recent most record of your location history. And again, tapping it won't do anything. If you want to check the records in detail, follow these steps on a Mac computer:
1. Click the Apple logo on the top left corner and select System Settings.
2. Select Privacy from the sidebar on the left. Select Location Services.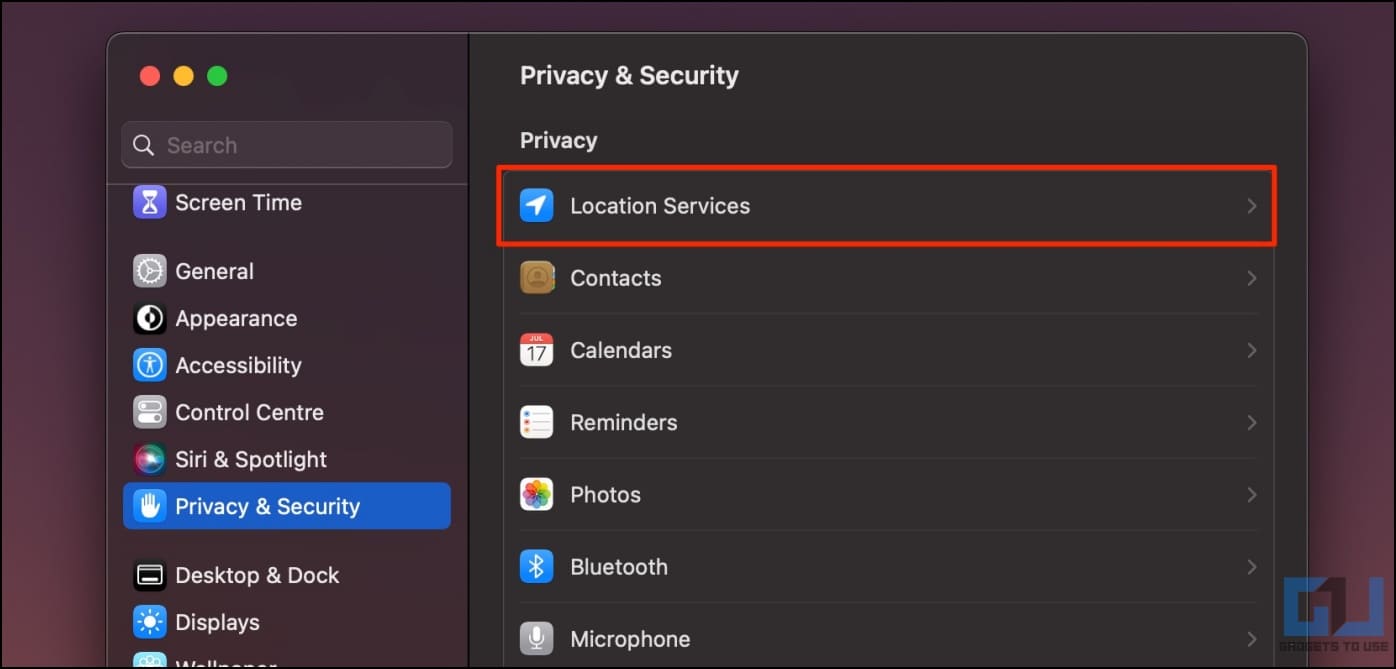 3. Click Details next to System Services.
4. Next, tap Details next to Significant Locations.
5. You can see the records in detail and delete them.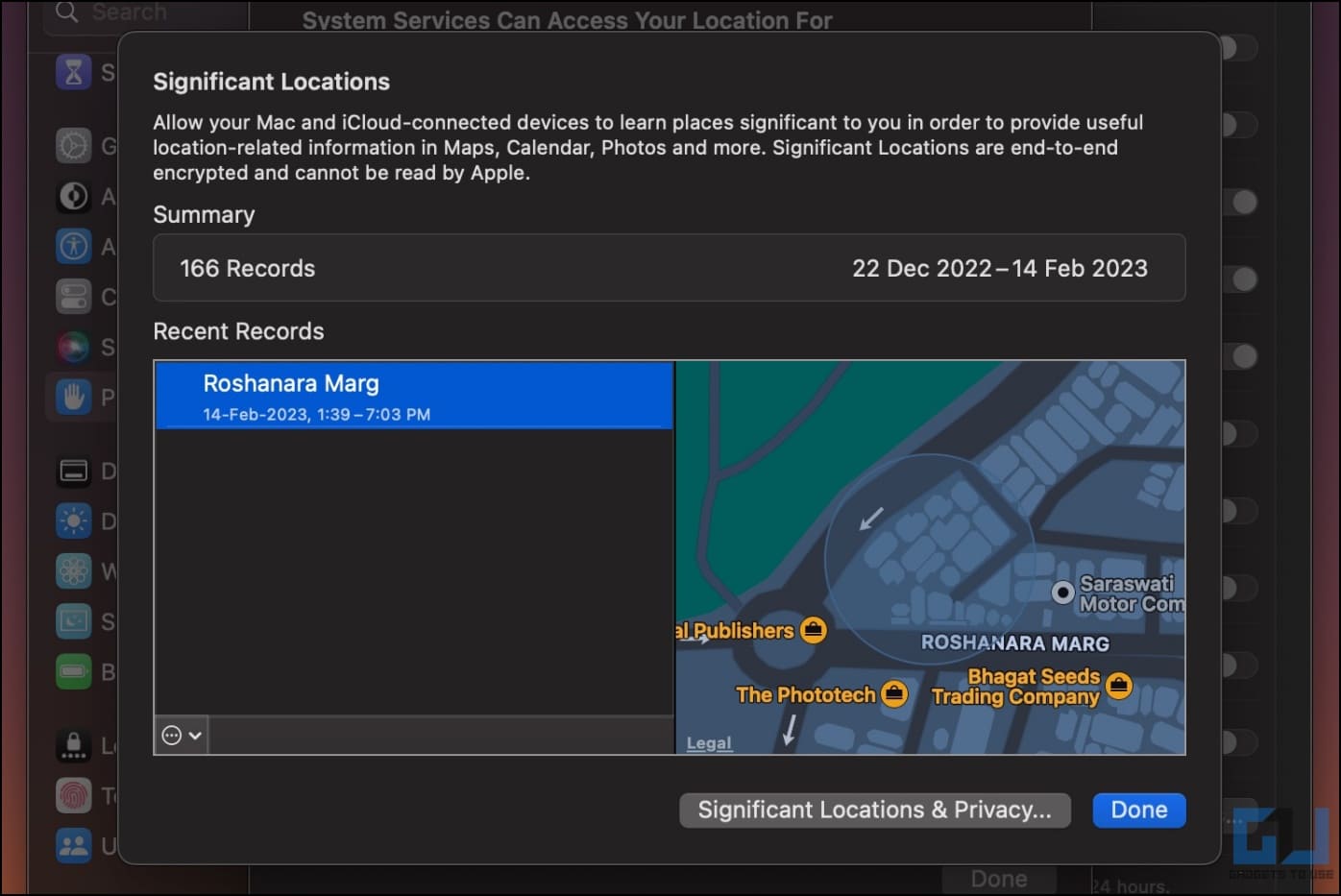 Is it Safe to Keep Significant Locations Enabled?
Many of you may get confused about whether to keep Significant Locations enabled on your device. Well, here are the pros and cons of the feature to help you decide:
Pros
Knows where each photo is taken and shows location-based memories.
Alerts and predictive traffic routing in Apple Maps.
Affects certain location-based features like Driving Focus, CarPlay, Siri, Calendar, and more.
The data is end-to-end encrypted.
Cons
It may consume a little battery in the background.
Frequently Asked Questions
Q. What Does 'Significant Locations' Do on iPhone?
When turned on, your iPhone and iCloud-connected devices store a record of the places you frequently visit to provide personalized services such as location-based Photos and memories, predictive traffic rerouting and alerts, location-based Focus, and so on.
Q. Does Apple Use Significant Locations to Show Ads?
Significant Locations are only used to personalize your experience with apps and services which require location information across Apple devices. However, Apple may show you geographically-targeted ads if you grant the App Store or Apple News access to your device location.
Q. Why Can't I See Significant Locations on my iPhone?
Several users on iOS 15 and 16 have reported they cannot see Significant Locations history on their iPhone or that the data has vanished after an update. In that case, check if the feature is on. You can also download your data in Maps app or view the history on a Mac.
Wrapping Up
This is how you can turn off and delete Significant Locations history on your iPhone and iPad. We also discussed if it's safe to keep Significant Locations enabled and its pros and cons. I personally keep the feature enabled since all the data is end-to-end encrypted. Anyways, what are your thoughts on it? If you any queries, let us know via email or social media.
You might be interested in:
4 Ways to Hide or Remove a Place from Google Location History
How to Turn Off Location Tracking on Android and iPhone
7 Best iOS 15 Hidden Privacy Features You Should Know
You can also follow us for instant tech news at Google News or for tips and tricks, smartphones & gadgets reviews, join GadgetsToUse Telegram Group or for the latest review videos subscribe GadgetsToUse Youtube Channel.
Ritik Singh,https://gadgetstouse.com/blog/2023/02/16/turn-off-delete-significant-locations-on-iphone-ipad/