291.Herbs for the Crossroads with Rhea Humann-Herb Chat
Candace and Patrick reflected on their conversation with Rhea last week. Patrick had lots to say about growing older and the differences he notices between his own generation and the Millenials. Candace suggested he's really an old man. They discussed the changes that the pandemic have created for so many of us and how the plants can help us find our way.
Topics We Mentioned
Rhea's Three Formulas
Find Rhea Here
Chili Pepper/Cayenne
Cinnamon
Cedar
Generational Differences and Motivations
Making Change at various ages
#1 When You May Be at the Crossroads
Lemon Balm (2 parts recommended to balance the bitters)
Motherwort
Horehound
Honey (optional, but sweetness is important in life)
#2 When You're Trying to Decide Which Direction to Go (The Overwhelm Phase)
Motherwort Decoction
Cinnamon Syrup
Borage flower (optional)
#3 When You've Chosen a Direction (Committing and Moving Forward)
Rhea Humann, CH
Rhea Humann is a certified herbalist and small business owner based in Portland, OR. She graduated from the Bellebuono School of Herbal Medicine which is an American Herbal Guild recognized educational program. She owns and operates an online apothecary called the Persistent Pestle where she crafts herbal remedies for everyday ailments and takes consultation clients who work one-on-one with her to create holistic health kits that are tailor-made to each person's unique situation. She is passionate about science-based herbal medicine and spreading well-studied information in practical, hands-on ways.  She also has a patreon and podcast called Of The Hearth where she teaches about earth-based spirituality and other alternative healing modalities. Rhea is also a published essayist who has been featured on HerbMentor, Rosalee De la Foret's online herbal education site, and is a copyeditor for Nick Polizzi at the Sacred Science. Link: www.pdxpestle.com Follow her on: IG @pdxpestle Patreon www.patreon.com/ofthehearth FB: The Persistent Pestle
This Show is Made Possible by: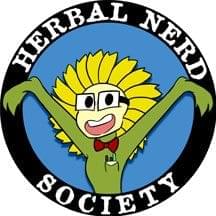 Become a Sponsor
If you would like to sponsor Real Herbalism Radio, look at our Sponsorship Page.
Patrick Hunter
Read More