5 Ways To Fix Touch Screen Issues On Your Android Phone
Today every digital device has a touch screen panel. These panels allow the user to navigate and use their device easily. Over time, however, touch screens can become obsolete and stop responding. This could be due to software issues or hardware issues .. This article will show you 5 methods to fix touch screen problems on your Android Phone. You can calibrate the screen's sensitivity if the problem persists.
Also, Read | 5 Apps to Test a Phone's Touch Screen before you buy it
Fix Touch Screen Issues On Android Phone
Reboot Your Phone
Touch Screens can sometimes behave in an unresponsive manner due to the presence of a minor bug or a glitch. Rebooting or restarting your phone is an easy way to fix a touch screen problem. These steps will allow you to reboot your phone.
To restart your Android Phone, Long Press the Power Button till the Power Menu appears.
Check Your Touch Screen for Dead Pixels
Sometimes, due to excessive usage of your device, the touch screen gets unresponsive. Dead pixels can cause the touch screen to stop responding to your commands. It could be either a hardware or software issue. You can use a third-party application called 'Touchscreen dead pixels repair ' app to calibrate and fix the problem. These are the steps to perform this quick fix.
Open Google Play Store on your Android device.
Search for ' Touch Screen Dead Pixels Repair'.
Tap on Install and Open it after the installation is complete.
Tap on Start to let the app scan all the dead pixels that need calibration.
Once the app scan has finished, it will fix and bring back all the dead pixels to their original state.
Restart the Device.
Analyze and Fix Touch Screen Response
Have you recently noticed that your phone's touch screen has been lagging? Are your touchpoints taking too long to respond ? It could be a software problem. This third-party app Touchscreen repair App . can easily fix such a situation. These are the steps you need to fix your device.
Open Google Play Store.
Search for Touchscreen Repair App.
Tap on Install to install the app and Open it.
This app analyzes your screen responsiveness by taking 3 samples from 4 parts of your screen.
Tap on Start to Begin.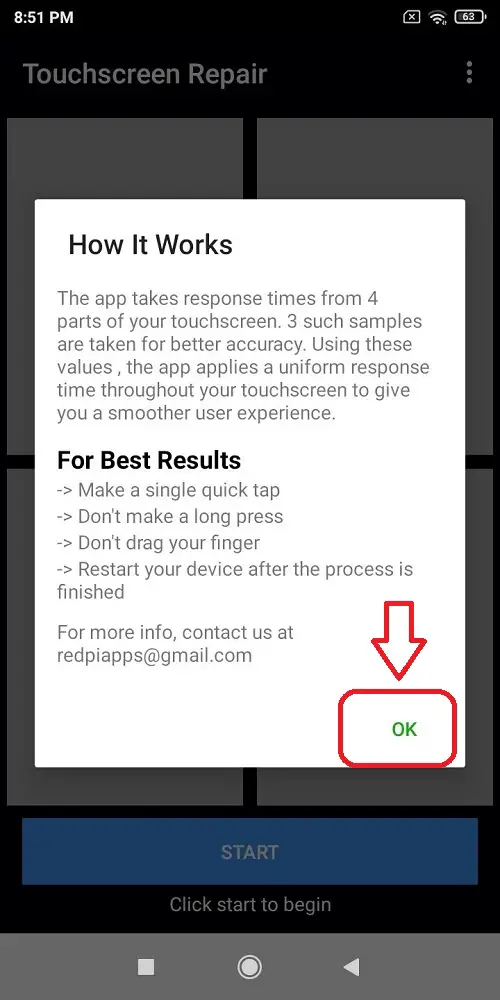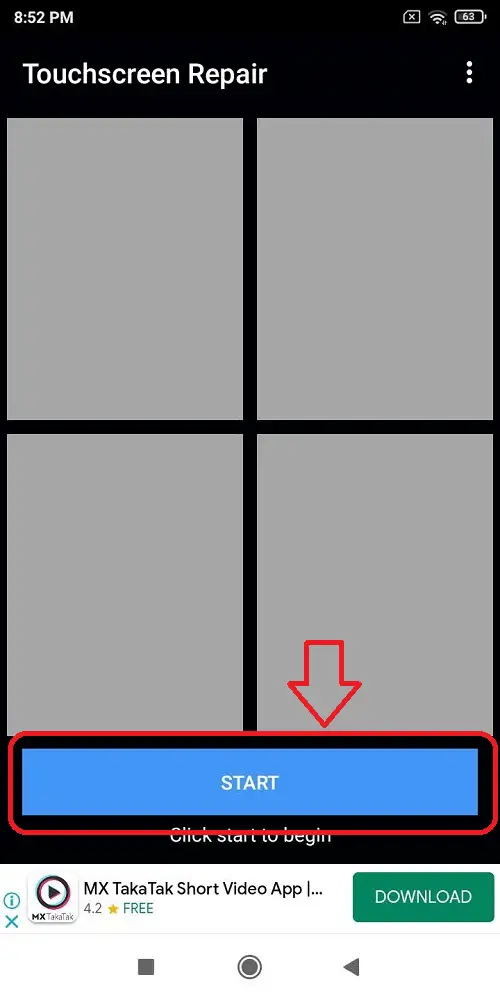 Perform the steps as instructed by the app.
After you have completed the in-app procedure, your touch screen will be calibrated for a uniform response time hence reducing any existing lags.
Restart your device for achieving the best results.
Perform a Touch Screen Calibration
Sometimes, the touch screen gets unresponsive/sluggish due to the installation of a buggy software update. Reconfiguring your touch screen can fix this problem. These are the steps you need to follow in order to do the same.
Open Google Play Store.
Search For 'Touchscreen Calibration'.
Tap on Install and open the application after it has been installed.
Tap on the Calibrate button.
Perform the steps as instructed by the application to calibrate your touch screen.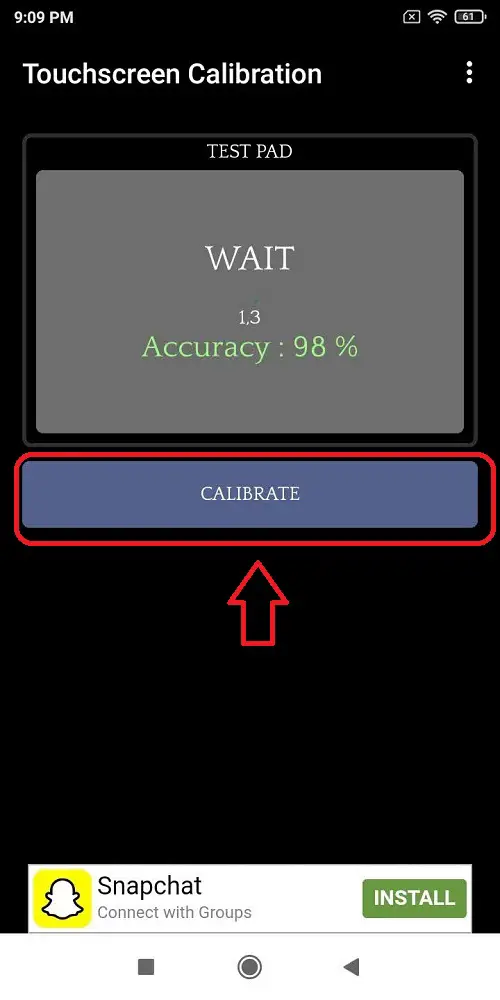 After performing all the instructed gestures, the app will calibrate your screen.
Restart the phone to achieve the best results.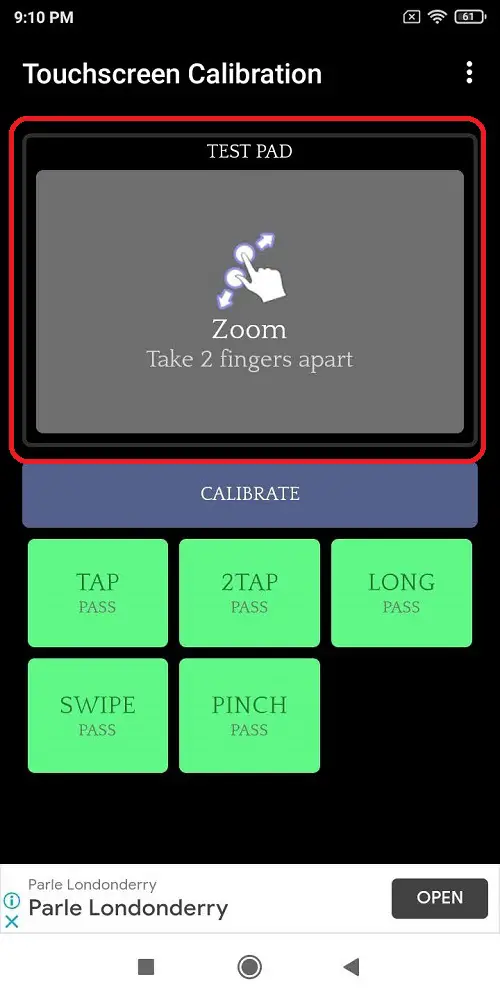 Remove any Screen Protector/Tempered Glass
Improper placement of tempered glass or a screen protector can also lead to unresponsiveness or sluggishness in the touch screen. You may have experienced touch screen problems after replacing tempered glass. This could be due to poor quality . or improper placement. If this happens, take out the screen protector/tempered glass immediately and inspect the touch screen using the above methods.
Wrapping Up
In this article, you have learned about the top 5 ways to fix touch screen issues on your Android phone. If you found this article helpful, please like it and share it with your friends. Stay tuned for more informative articles such as this one.
You can also follow us for instant tech news at Google News or for tips and tricks, smartphones & gadgets reviews, join GadgetsToUse Telegram Group, or for the latest review videos subscribe GadgetsToUse Youtube Channel.
Paras Rastogi,https://gadgetstouse.com/blog/2021/10/15/ways-to-fix-touch-screen-issues-on-android/