Australian Defence Minister Says May Consider Leasing Nuclear Subs While Fleet Being Built
. Defence Minister Peter Dutton stated that the federal government is open to leasing nuclear submarines from the United States, even though its own fleet is still being built.
Last week, Australia entered into a regional security pact with the United States and the United Kingdom, known as AUKUS, which includes building U.S. nuclear submarines but these will not be ready until the late 2030s.
Asked on Sky News' Sunday Agenda program whether the government would consider leasing nuclear submarines in the interim, Dutton said: "The short answer is yes."
"There is all of that discussion to take place in the next 12 to 18 months," he said.
The idea that you can buy a nuclear-powered submarine from the shelf is nonsense ."
He stated that the Chinese Communist Party is producing submarines and frigates. The rest of the world is increasing its production of aircraft carriers and submarines at an unprecedented rate.
"That unfortunately is the current dynamic," he stated.
However, Australia's decision caused backlash from the French due to Australia's sudden scrapping of its $90 billion diesel submarine deal made under former Prime Minister Malcolm Turnbull. This decision has caused the European nation to recall their Australian ambassador.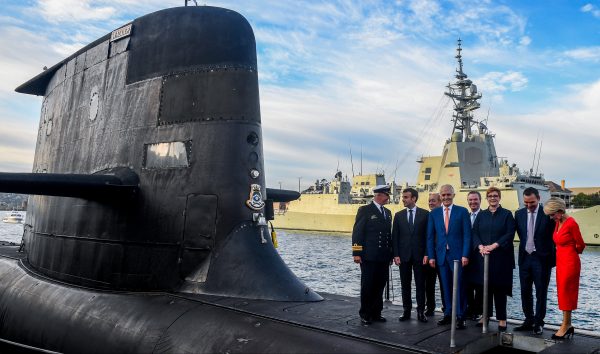 https://www.theepochtimes.com/australian-defence-minister-says-may-consider-leasing-nuclear-subs-while-fleet-being-built_4004515.html, The Epoch Times Read More