CORRECTED: New ReStore location recycles and resells home goods to fund sustainable housing in the Springs – Colorado Springs Gazette
Editor's note: This story has been updated to correct the number of homes built by yearly by Pikes Peak Habitat for Humanity. Each year, the nonprofit builds between four and eight homes. Also, 9: 30 a.m. is the kickoff for the grand opening ceremony on Saturday, Sept. 18.
On Saturday, just in time for its 35th anniversary in the region, Pikes Peak Habitat for Humanity will open its second ReStore to serve northeast Colorado Springs.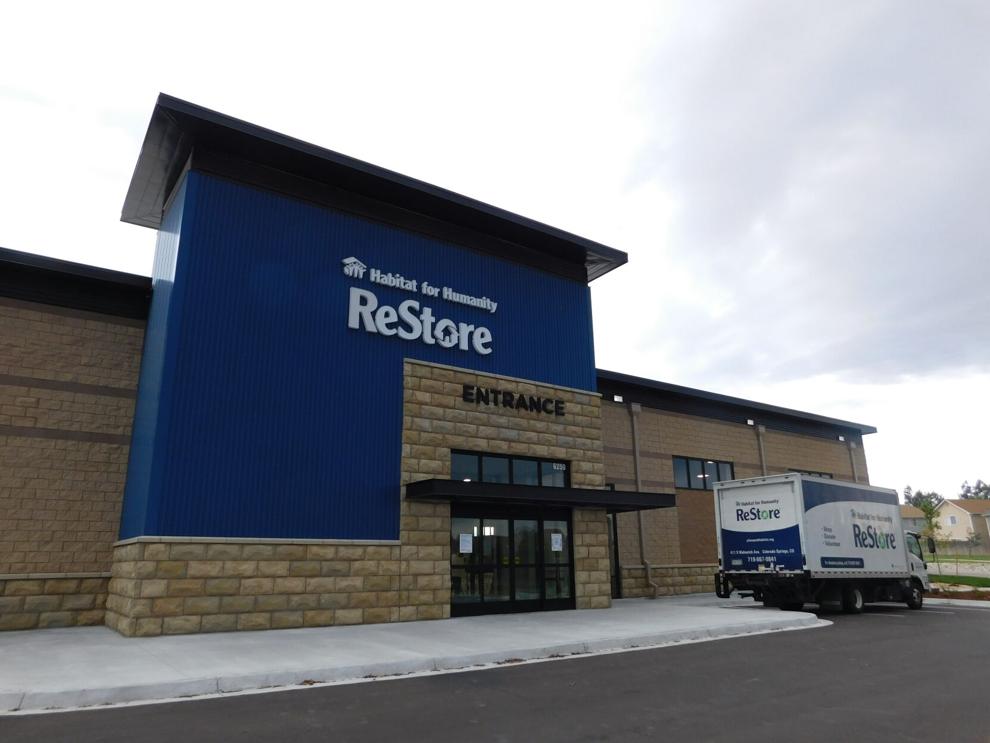 Since 1986, Pikes Peak Habitat for Humanity has funded the building of more than 190 homes throughout the region, helping dozens of area families achieve the dream of home ownership that they otherwise might not be able to afford. The ReStore is a major source of funding. It recycles and resells donated materials to help finance the mission.
The new ReStore, at 6250 Tutt Blvd. (80923), expands the mission's reach. The 25,200-square-foot home improvement store and resale center will accept drop-offs and donations from individuals and businesses across the region as Pikes Peak Habitat for Humanity works towards providing sustainable housing and safety to qualifying families in need.
The original ReStore, at 411 S. Wahsatch, launched in 2004, collecting donations from businesses and individuals in El Paso County to either recycle or resell. The ReStore is a resource that helps keep tons more material out of landfills. It sells home goods, including furniture, accessories and building materials, at a discounted price to the public to help fund Pikes Peak Habitat for Humanity's sustainable housing for low-income families.
The original ReStore grossed more than $2 million in 2020 — an important source of income for the four to eight homes the organization builds each year, especially in the current market, which has seen construction costs skyrocket.
Two years ago, for instance, a Habitat build cost around $160,000. Today, prices average closer to $240,000 for the same product. This is why the ReStore and the funding streams that it creates are so important.
Both ReStore locations are powered by volunteers, a team of whom donated more than 1,700 hours of work in 2020 alone. That's the equivalent of about 11 full-time staff, says Kris Lewis, executive director and CEO for Pikes Peak Habitat for Humanity.
"We all need a place to call home," Lewis said, and it would be impossible to do what Habitat does without the "phenomenal people [who volunteer] every day."
While many ReStore and Habitat volunteers are members of the community giving back, some are also recipients of Habitat homes. A family must meet certain criteria to be eligible for a Habitat for Humanity house. Lewis explained they must have a need for sustainable, safe housing; must be able to pay a monthly mortgage on the home, which is capped at 30% of their income to ensure the home stays affordable; and must have a willingness to contribute and volunteer, often helping to build the very home they eventually occupy.
When Brittany Dion and her young son, Dylan, first found themselves without a home years ago, they had two suitcases and three duffle bags to their names. They moved from one place to another, staying with friends and living out of Dion's car.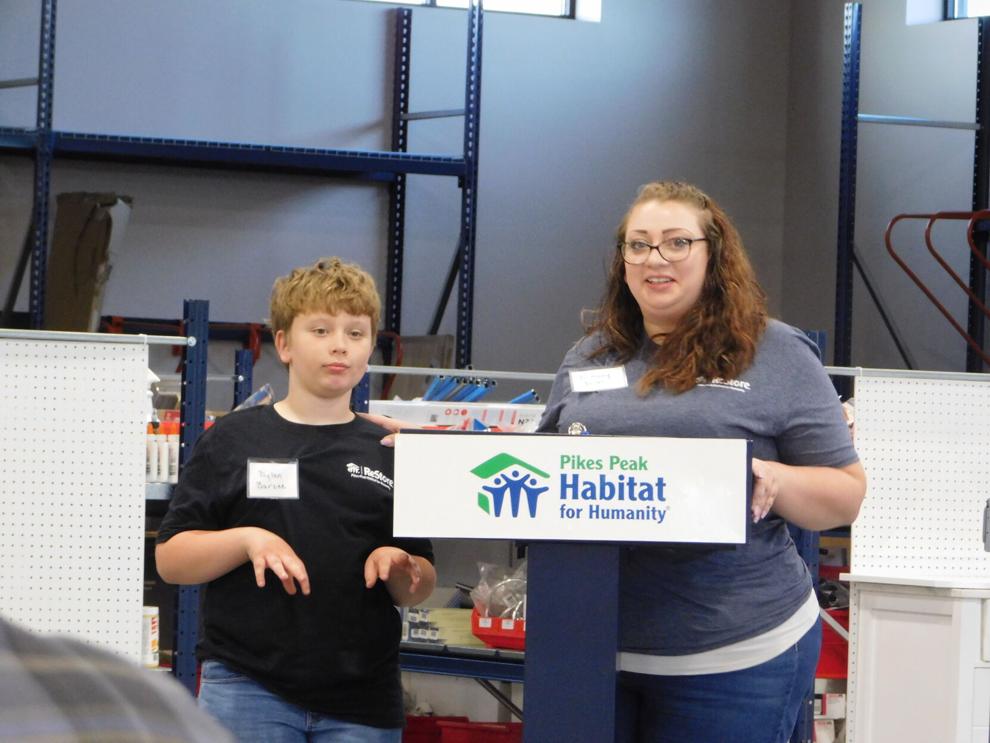 Now, they're preparing to move into their first home together — just in time for Dylan's 10th birthday in December. "I never thought something like this would happen for us," Dion stated. "Thanks to Habitat, my son and I will never face homelessness again."
Dion has been volunteering in the build process for a few Habitat homes in the Sand Creek area as part of her role as a housing recipient.
She is a passionate painter so she has been helping with the construction of Habitat homes in Sand Creek.
"It's very rewarding," she said, "but there's a lot of sweat — when they say 'sweat equity,' they mean it."
Dion works for the city in road maintenance coordination, and is looking forward to their move this winter.
"I'm excited for a yard and a laundry room," she said, "and for stability. There's a lot of things we take for granted."
The new ReStore location, along with its sister store further south, helps fund builds for houses like Dion's.
"It's a phenomenal gift to the community and the families that we serve," said Suzanne Ott, one of the employees at the new ReStore, "helping to ensure that everyone has a wonderful place to live."
The new ReStore will be open from 10 a.m. to 6 p.m. Monday through Saturday. Drive-up donations and drop-offs are possible in a portion of the building, which includes paint and porcelain recycling.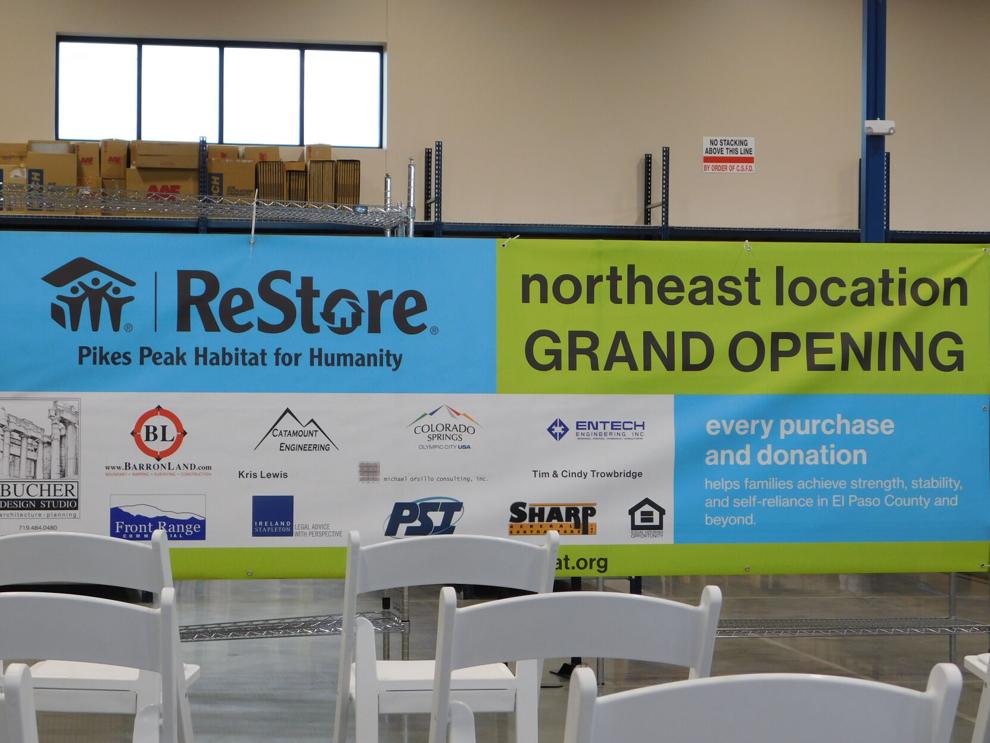 Saturday's grand opening festivities kick off at 9: 30 a.m., with a ribbon cutting set for 9: 59 a.m.
,https://gazette.com/northspringsedition/corrected-new-restore-location-recycles-and-resells-home-goods-to-fund-sustainable-housing-in-the/article_93401518-11b9-11ec-9a07-67d268c68352.html Read More