Guide to Create Custom a YouTube Music Radio Station
Most music streaming services like Apple Music and Spotify offer radio stations that have the ability to create mixes based on individual songs. Unfortunately, you do not get many options to customize it. However, YouTube Music now allows you to create your own personalized stations with many more customizations. This article guides you through the easy ways to create a custom radio station on YouTube Music. Meanwhile, you can also refer to our guide on creating playlists on YouTube Music.
What Are Custom Radio Stations?
Before getting to know more about custom music stations and how you can create them on YouTube Music, let's first understand what custom stations are and why are they beneficial.
Custom Radio station on YouTube allows you to select your favorite artists, choose how frequently you wish to wish to listen to them, and offers a bunch of other filters. Once this is configured, you get a custom station that has been personalized just for you based on your interests. This provides users with a lot more control over the music they listen to.
Steps to Create Custom Radio Station on YouTube Music
Here are the easy ways by which you will be able to create a custom Radio station on YouTube Music.
1. Open the YouTube Music app (Android, iOS) and sign in to your account.
2. Here, locate the Your Music Tuner section on the home page and tap on the (+) icon.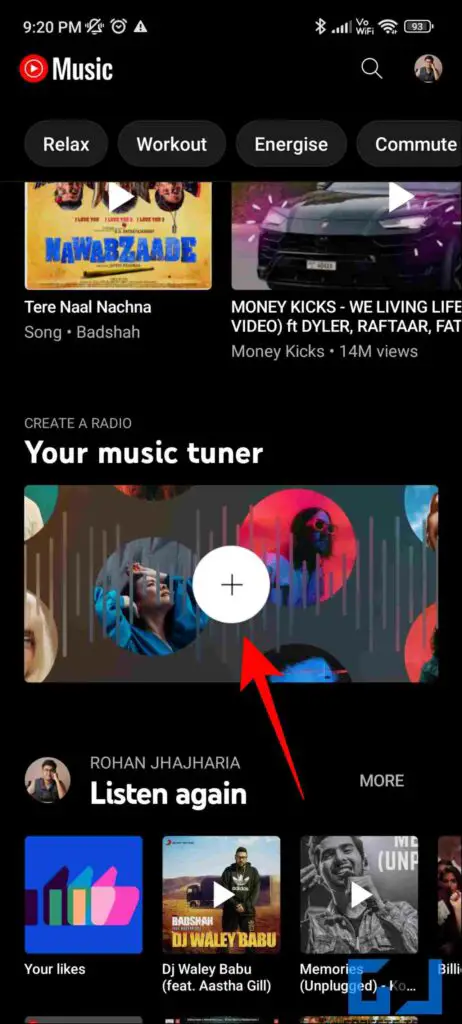 3. Now, Choose your favorite artists and tap on Next. You can choose up to 30 artists at once.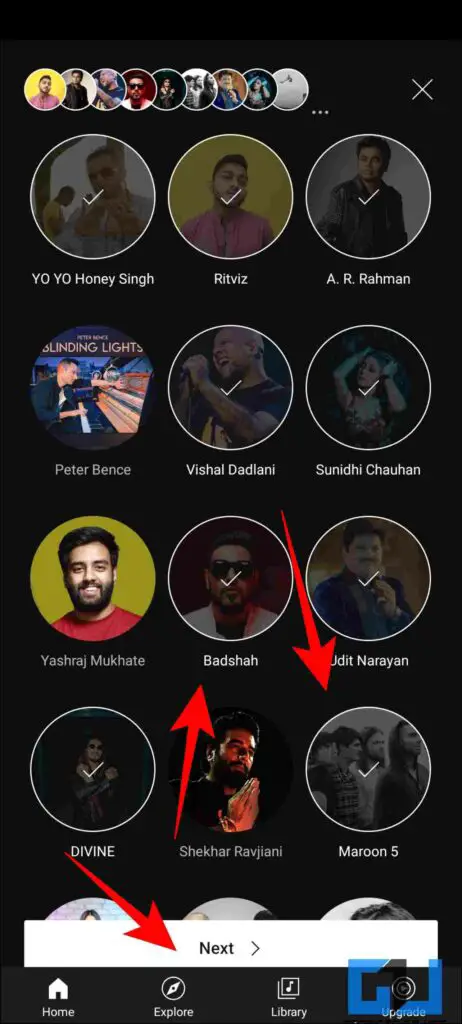 4. Choose the Artist variety. This helps you choose how frequently a specific artist's collection is repeated. You can further fine-tune your song selection based on your preferences.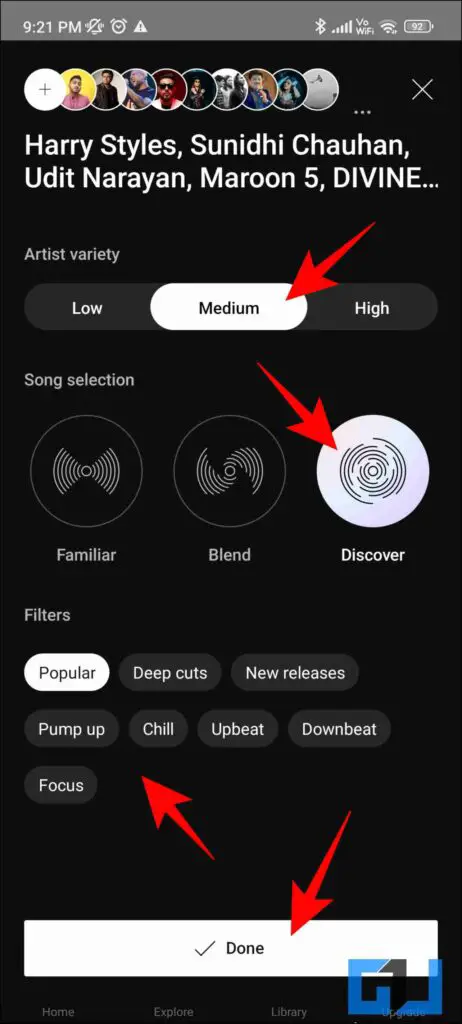 5. Once done, you will have a list of music specially curated just for you.
6. You can choose to customize it again by tapping on the Tune button and repeating the same steps.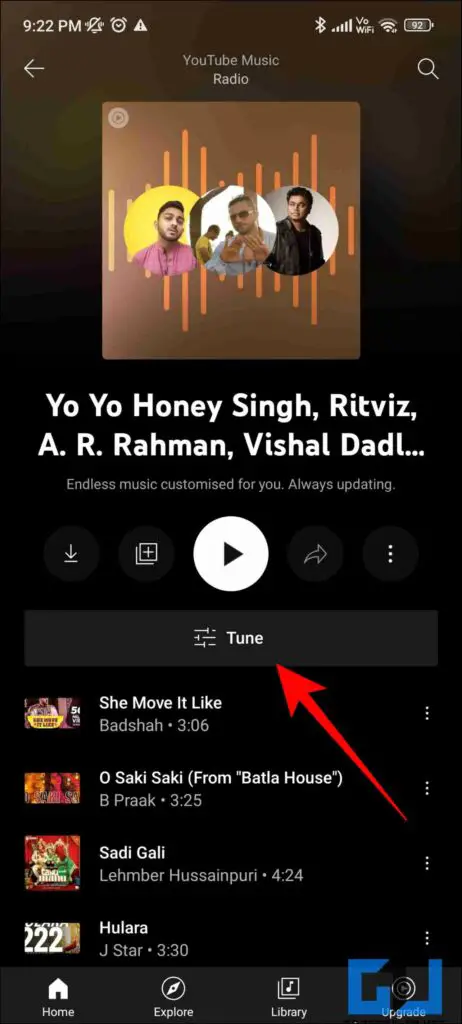 Note: This feature is not available on YouTube Music for Desktop yet.
FAQs
Q: How does the YouTube Music radio station differ from other music streaming services?
A: YouTube Music Radio station allows you to control the music you're listening to by offering you filters to choose the artists, their frequency, your mood, and much more. Other music streaming services like Spotify or Apple Music do not offer this level of personalization yet.
Q: How to create a custom Radio station on YouTube Music?
A: You can follow the steps mentioned above to create your favorite music station on the YouTube Music app for Android and iOS.
Q: Is creating custom radio stations on YouTube Music free of charge?
A: Yes, even if you are a free user, you will be able to create custom stations on YouTube Music easily.
Wrapping Up
In this read, we discussed how to create custom radio stations on YouTube Music, that too for free. Now, you can stream and groove to your favorite music whenever you want to. We hope you found this guide helpful. If so, do share it with your friends. Also, check out other tips and tricks linked below and stay tuned to Gadgets To Use for more such guides.
Also Read:
4 Ways to Set a Sleep Timer on YouTube Music (Android, iOS)
5 Ways To Create Playlist in YouTube Music on PC, Mobile
3 Ways to Use YouTube Music on Mac, Windows PC
3 Ways to Play and Sync Music on Phone and Android TV
You can also follow us for instant tech news at Google News or for tips and tricks, smartphones & gadgets reviews, join GadgetsToUse Telegram Group or for the latest review videos subscribe GadgetsToUse YouTube Channel.
Rohan Jhajharia,https://gadgetstouse.com/blog/2023/03/14/youtube-music-custom-radio-station/