Men`s health Every Clint Eastwood Movie You Can Stream Right Now
Men`s health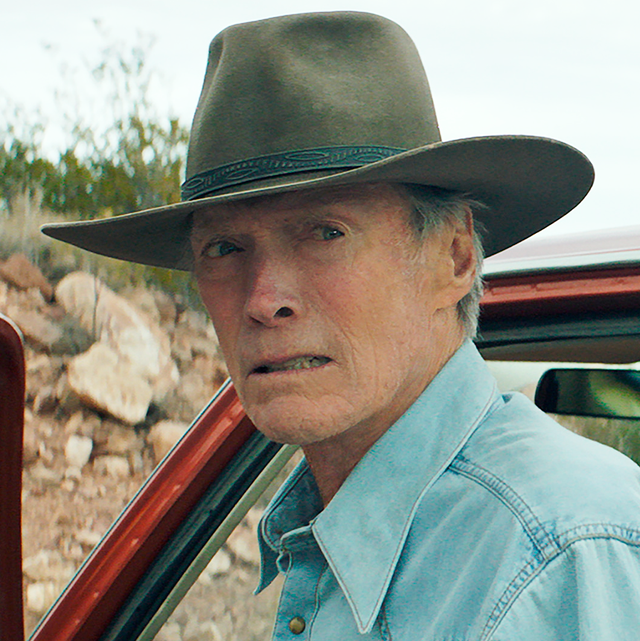 Warner Bros/United Artists
When it comes to movies, it's always a good time to be a Clint Eastwood fan, and the prolific writer/director/actor–and legitimate cinema legend–is having yet another moment right now. The 91-year-old legend picks and chooses his spots to appear on-screen these days, having only starred in three other movies since his Oscar-winning turn both in front of and behind the camera with 2004's Million Dollar Baby. Cry Macho marks the latest of those, and his first time acting since 2018's crime drama, The Mule. Luckily, though, once fans catch up with Eastwood's latest, there are plenty of opportunities across various popular streaming networks to get acquainted with some of his other work, both well known and under-the-radar.
If you're an Eastwood fan, the best service to subscribe to right now is without question HBO Max. Not only does Cry Macho stream there exclusively, but the service also has a "Clint Eastwood Collection," which not only features several of the actor/filmmaker's greatest works, but also a curated list of some of his favorite movies (which includes some predictable choices (Cool Hand Luke) and some surprises, like the hilarious mockumentaries Best in Show and A Mighty Wind and crude comedy romp The Hangover), and a series of features about Eastwood and his filmmaking career and process, titled Clint Eastwood: A Cinematic Legacy.
So, without further ado, let's dive into the movies that Eastwood has either directed or starred in–spanning more than half a century–that you can stream right now. Although he is most well-known for his role in Westerns (which are his most popular productions), there is a lot of variety among these movies.
Cry Macho (2021)
Eastwood's latest–and his first time acting since 2018's The Mule–is a simple enough story, based on a 1975 novel of the same name. This is basically a '70s-set road trip movie, telling the story of a washed up cowboy–a former rodeo star and horse breeder–who needs to bring a man's son home, away from his alcoholic mother. The son and the washed-up cowboy bond and become closer along the way, as you guessed. This is a classic Eastwood film.
Stream It on HBO Max
Unforgiven (1992)
This absolute masterpiece of a Western was almost meta in its characterization of Eastwood as a past-his-prime cowboy; it could almost be taken as a shot, if the person doing the casting (and directing the movie) wasn't Eastwood himself. The story itself shows Eastwood's cowboy trying to bring down Gene Hackman, a violent and corrupt lawman. This movie also stars Richard Harris and Morgan Freeman. It won Oscars for Hackman (Best Actor), and Eastwood (Best Picture, and Best Director) respectively.
Stream It on HBO Max
A Fistful of Dollars (1964)
Eastwood first played his legendary 'Man With No Name' in A Fistful of Dollars, directed by legendary Western auteur Sergio Leone. His character, an icon of badassery, is seen in the movie playing both sides of a small-town war against each other. It is a classic in the genre.
Stream It on HBO Max
Stream It on Amazon Prime Video
For a Few Dollars More (1965)
Eastwood returned as the 'Man With No Name' the following year in For a Few Dollars More, which finds his iconic character teaming up with another lethal bounty hunter, both in pursuit of a sadistic killer and his band of outlaws. Sergio Leone also directed the film.
Stream It on HBO Max
Stream It on Amazon Prime Video
The Good, the Bad, and the Ugly (1966)
The final film in Leone's trilogy is without a doubt the best known, and also without a doubt an epic masterpiece of the Western genre. The movie's long runtime (2 hours and 58 minutes) is made up for with stunning cinematography, performances, and characters. The plot here centers on Eastwood's "Man With No Name" again returning, in pursuit–along with two other dangerous men–of a box filled with $200,000 in cash. You've probably seen it before.
Stream It on HBO Max
Pale Rider (1985)
Eastwood directed and starred in Pale Rider, a western that saw him return to his classic role: a drifter finding trouble in a small town. His character is forced to surrender by a bully, a gold baron in troubled towns. Our hero doesn't like that. Pale Rider was the highest grossing Western of the '80s.
Stream It on HBO Max
Dirty Harry (1971)
Eastwood became another of his most iconic characters in 1971's Dirty Harry, which was the first of five times that he played the anti-hero movie cop Harry Callahan. These lines are familiar. This first one really establishes Dirty Harry, a man not willing to go outside the inept system–and the law–to bring the justice he feels is necessary. The first movie features Harry fighting a sniper who terrorizes San Francisco.
Stream It on HBO Max
Magnum Force (1973)
The second film in the Dirty Harry series finds Eastwood's Callahan linking a series of vigilante killings to the SFPD.
Stream It on HBO Max
The Enforcer (1976)
Eastwood once again played Callahan in The Enforcer, where he needs to rescue the mayor of San Francisco from a kidnapping plot involving a group with lots of firepower, and using Alcaraz as a base.
Stream It on HBO Max
Sudden Impact (1983)
The fourth Dirty Harry movie finds Callahan–on leave from the force–in a tricky situation.
Stream It on HBO Max 1966 80 The fourth movie finds Callahan–on leave from the force——-in he gets romantically with her).
Stream It on HBO Max
The Dead Pool (1988)
The final Harry Callahan movie is The Dead Pool (of no relation to the Deadpool films), which finds a director played by Liam Neeson leading his own pool of people betting on celebrity deaths.
Stream It on HBO Max
2004 1992 40 The Dead Pool A serial killer starts picking off celebrities one by one, leaving it unclear what to find out of people betting on celebrity deaths.
Stream It on HBO Max
Jersey Boys (2014)
Eastwood directed Jersey Boys, which was the film adaptation of the hit Broadway musical of the same name.
Stream it on HBO Max58 1978 Eastwood directed the film adaptation of the Broadway musical, Jersey Boys, which was directed by Christopher Walken.
Stream it on HBO Max
Gran Torino (2008)
One of Eastwood's rare on-screen appearances in the last 15-ish years, Gran Torino was originally seen as potentially Eastwood's swan song, but he just kept on churning movies out more and more. Torino finds Eastwood as a retired Korean War veteran named Walt who has one love left in his life: his Gran Torino. When a Hmong teenager and one of Walt's neighbors is forced by a local gang to try to steal the car, Walt reluctantly grows close to him. The movie was one of the biggest hits of the 2000s, grossing more than $270 million against its budget of around $30 million.
Stream It on HBO Max
Changeling (2008)
Gran Torino came out only a few months after Changeling, a compelling mystery based on true events. This story is very catchy: An Angelina Jolie's young son goes missing before she's told that he has been found. When she's horrified to learn that this child that's been found is not her son, she's gaslit and eventually sent to a psychiatric ward. The movie was based on a script by J. Michael Straczynski. Eastwood directed it.
Stream It on HBO Max
Mystic River (2003)
Eastwood directed (and composed the score!) for Mystic River, a crime thriller mystery based on Dennis Lehane's novel of the same name. This story follows three childhood friends, Sean Penn, Kevin Bacon and Tim Robbins, as they grow up in very different directions. One of their daughters is killed, and another becomes a suspect. The third detective is then left to investigate. Tim Robbins was awarded Best Supporting Actor and Sean Penn was nominated for Best Actor. It is a compelling and heartbreaking movie.
Stream It on HBO Max
Stream It on Netflix
Million Dollar Baby (2004)
Eastwood directed and starred in Million Dollar Baby, a boxing movie that's undoubtedly one of the very best of his late career. Eastwood plays a trainer helping a competitor (Hilary Swank), and Morgan Freeman is Eastwood's assistant. He was a former boxer. The movie won a plethora of awards (for Best Picture, Best Director for Eastwood, Best Actress for Swank, and Best Supporting Actor for Freeman), and featured smaller appearances for a number of actors we'd soon come to know very well, including Jay Baruchel, Mike Colter, and Anthony Mackie.
Stream It on HBO Max
Stream It on Netflix
Every Which Way But Loose (1978)
One of the most unexpected turns on this list is Every Which Way But Loose, a rare comedy that Eastwood made in which he plays a boxer who is friends with an Orangutan. The movie did not receive good reviews, but was a huge box office success–so much so, in fact, that the movie got a sequel two years lated, titled Any Which Way You Can.
Stream It on HBO Max
Where Eagles Dare (1968)
Eastwood stared alongside Richard Burton in Where Eagles Dare in 1968, a war movie about a team of specialists sent to Bavaria to rescue a captured American general.
Stream It on HBO Max
Midnight in The Garden of Good and Evil (1997)
Based on the novel of the same name, this is far from one of Eastwood's most memorable (or notable) outings. It's also long, at 2 hours and 30 minutes. This movie is worth a look if you are interested in mystery and can overlook the presence of Kevin Spacey.
Stream It on HBO Max
Trouble With The Curve (2012)
Nobody is going to mistake Trouble With The Curve for a masterpiece, but it's a perfectly fun baseball movie with a great cast. Eastwood stars (but does not direct) as an aging baseball scout, who goes to scout a young prospect with the help of his daughter (Amy Adams). Justin Timberlake, Matthew Lillard, and John Goodman are among others in the cast.
Stream It on IMDB TV
The Outlaw Josey Wales (1976)
Eastwood's 1976 movie is a Civil War revisionist story, where he plays the titular Josey Wales. It is said that the character's family was killed by Union soldiers during World War II. He joins the Confederate Army to get revenge and becomes a fearsome gunfighter. Josey Wales is the only gunfighter outlaw after his unit is destroyed. He fights off the combatants who want to take his bounty. The movie was directed by Eastwood and has been included in the National Film Registry of Congress as being "culturally or historically significant". "
Stream It on Netflix
In the Line of Fire (1993)
In this thriller, Eastwood plays a veteran secret service torn apart by his failure years earlier to save John F. Kennedy. When John Malkovich, a former CIA assassin, starts calling Clint over the phone, the movie explodes into action. Clint is determined not to let this happen again.
Stream It on Netflix
Space Cowboys (2000)
Of course Clint Eastwood is the star and director of a movie called Space Cowboys. The movie stars Eastwood, along with Tommy Lee Jones, Donald Suterland, and James Garner as former "test pilots" sent into space–long after they were originally supposed to–to repair an old Soviet satellite. It's a mix of adventure, thriller, drama, comedy, and even humor. It's a strange movie, but it works.
Stream It on Netflix
Evan Romano Evan is an associate editor for Men's Health, with bylines in The New York Times, MTV News, Brooklyn Magazine, and VICE.
The content was created by a third-party and then imported onto this page to allow users to provide their email addresses. You may be able to find more information about this and similar content at piano.io
https://www.menshealth.com/entertainment/g37637961/clint-eastwood-movies-list/, Men's Health Read More