Mindful Sipping: From Garden to Glass
Wellbeing
Organic, biodynamic and natural production can all be used to create the perfect glass of alcohol — but what exactly do these terms mean?
Nature is magical. There's a sense of true beauty in the growth of a plant as its leaves unfurl and stretch towards the sun, as it becomes nourished by the richness of the soil, and as it becomes laden with fruit. With this in mind, it's no wonder that when it comes to food and drink consumption, Australians are becoming more aware of the impact their choices have on the environment — and how far their food has travelled to reach their plate.
And, just as the paddock-to-plate movement has gained traction in the restaurant industry, the idea of a garden-to-glass drink is rapidly rising in popularity. We want to know where our beverages come from and how they have been produced to ensure our choices reflect the people we want to be — eco-conscious citizens of the world.
When it comes to alcohol, there are several different types of wine and spirit that can be produced: organic, biodynamic and natural.
Wellbeing Organic
Organically produced wine and spirits are created with the principles of organic farming in mind. This means that the key ingredient in the drink — in wine this would be grapes — is organically grown.
In Australia, for a wine to be labelled as organic, the grape itself must be grown without artificial interference — that means no chemical fertilisers, pesticides or herbicides are used in the grape-farming process.
Conventional farming uses lots of chemicals and plants the same crop multiple times (monocropping). As a result, soil fertility has declined, and salinity and blue-green algae have increased in waterways," Kirra Daley, one of the founders of Beachwood Distilling Co, says. "Organic farmers try to minimise damage to the environment by diversifying their crops, implementing physical weed control, and using green manure. This also reduces environmental emissions."
As a result of this, Beachtree's organic gins are not only better for the environment, they taste great too.
Another business invested in the organic production process is CAVU Distilling. Their rum, Nil Desperandum, is created from a deep, rich molasses that's organically certified thanks to environmentally conscious sugar cane production.
"We know consumers domestically and internationally are excited about that, and it's something we've been very passionate about from the outset — using ingredients that are not only chemical-free, but involve agriculture which is less intensive on the land that the sugar cane is being grown on," Matt Hobson, Founder and Chief Imagineer at CAVU Distilling, says. "Consequently, the flavour and taste profile benefits — it (organic production) enhances the taste profile of the cane and gives us a much more complex and nuanced finished spirit, which is clearly of value in the super-premium beverage market."
Yet CAVU doesn't just focus on its organically certified molasses. "The waste from the rum is a product called dunder — what's left over when we remove the alcohol from the fermentation," Matt says. "This is waste that has been produced using certified organic molasses by a certified organic distillery, and it goes to local farms for the livestock to enjoy, primarily beef and dairy cattle. We have that beautiful circular use of an agricultural product."
Beachtree are also big believers in giving back and taking care of the environment. "For every 500mL bottle we sell, we arrange for the planting of a tree. At the moment, the program helps one farmer plant finger limes and build a nursery to rejuvenate bushland for koalas," Kirra says. "We're all about promoting native biodiversity in Australia."
This truly does take the garden-to-glass concept that one step further.
Wellbeing Biodynamic
Where organic produce involves artificial-interference-free growth, biodynamic produce deletes the use of manmade interference altogether. Respect for the environment is alive and well in biodynamic farming, where the grower seeks to leave the land in as good a condition as they found it — if not better.
Farmers who grow grapes under biodynamic principles see the entire farm as one single organism with elements that complement each other. For example, where an organic farmer might use an organic, chemical-free fertiliser, a biodynamic producer would instead focus on natural remedies such as the introduction of ducks or horses to fertilise the soil. Each element of the biodynamic farming process complements the other.
Wellbeing Natural
Another term thrown around a lot in the wine and spirit industry is the word "natural". Yet where organic and biodynamic production both focus largely on produce growth, natural instead turns the tables to production. A natural wine is made with organic grapes that are made into wine with as little interference as possible. This means no chemicals can be added during fermentation, no modern processes such as reverse osmosis can be used, and chaptalisation cannot occur (the process of adding sugar to the grapes to increase the alcohol content of the wine).
Unlike organic and biodynamic producers, who can have their products certified by Australian Certified Organic, our organic and biodynamic industry regulation body, natural winemakers do not have a certain body to adhere to. When you purchase a natural wine, you are placing your trust in the producer.
Some natural production processes are also employed by Matt and the team at CAVU. "We use wild fermentation so we're not using lab-cultured yeast — we're just allowing nature to take its course," Matt says. "In addition to our certified organic molasses, we want to show off nature as our distillery is surrounded by rainforest. We're in a beautifully rich ecosystem and the yeast in the ecosystem does all the work fermenting the molasses for us. We're showcasing the beautiful Sunshine Coast hinterland and rainforest with each drink."
Wellbeing Olsen Wines Preservative-free Yarra Valley Single Vineyard Pinot Noir 2020
This is a cool-climate Pinot Noir with advantages. It's simply pure, natural and handmade from the Olsen Park Estate Vineyard. This pinot noir is made from very low-cropped fruit from old vines, then matured in French Puncheons for 10 months. It's a rich garnet colour with aroma showing ripe strawberry and subtle oak influence. The pinot noir has a medium-bodied palate with good fruit and a long finish supported by subtle tannins and tight acidity. It will cellar for several years.
Olsen Wines Preservative-free Yarra Valley Single Vineyard Pinot Noir 2020 contains no added preservatives or allergens. It is vegetarian- and
vegan-friendly.
W: vin888.com.au
Wellbeing Nil Desperandum Botanical 2022 Rum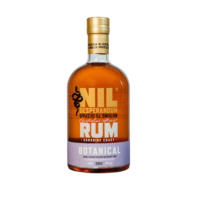 This rum is a flavourful and well-balanced blend of double pot-distilled and double vapour-infused coffee, lime and cinnamon with Australian-certified organic molasses, Woombye water, yeast and nothing else. It's separately aged in port-finished bourbon barrels, with the final product containing notes of coffee bean, cinnamon, lime, toffee and figs.
This method of distillation involves placing the spices and botanicals above the base spirit while it is being heated. In this process, it is the vapour that is getting infused with the aromatic compounds rather than the liquid itself.
W: nildesperandum.com.au
Wellbeing Olsen Wines Reserve Preservative Free Yarra Valley Single Vineyard Cabernet Sauvignon 2019
This is a barrel-aged, serious wine by any measure that sets a new standard for preservative-free wines. The fruit was picked at optimum flavour development, resulting in a pure, natural and handmade wine from the Olsen Park Estate Vineyard.
This cabernet sauvignon is a deep, rich, ruby colour. The aroma shows subtle French oak with ripe cherry fruit characters, leading to a full-flavoured palate with fine persistent tannins.
There are absolutely no added preservatives or allergens, and this wine is vegetarian- and vegan-friendly.
W: vin888.com.au
Wellbeing Spring Seed Wine Co 'Gypsy' NV Blanc de Blanc
Spring Seed Wines are made from grapes grown on certified organic vineyards which are located in the premium wine region of McLaren Vale. Owned by Battle of Bosworth's Joch Bosworth and Louise Hemsley-Smith, the vineyards were established in the early 1970s by Joch's parents on the site of an old almond orchard.
W: bosworthwines.com.au
Wellbeing Horner Wines 'Mrs H' Organic Sparkling Rosé
The Horner Wines 'Mrs H' Organic Sparkling Rosé is the perfect wine to enjoy with friends. It's full of beautiful, sweet strawberries and raspberries on the palate, with crisp Pink Lady apple acidity to finish. Serve with your favourite charcuterie.
W: hornerwines.com.au
https://www.wellbeing.com.au/body/health/mindful-sipping-from-garden-to-glass.html, Wellbeing
Read More