See Why Transgender Woman Has Sued Yoga Studio for 7b
A transgender woman has sued a New York City yoga studio for KSh 700 million, alleging discrimination for being asked to use men's facilities
The court filing revealed that the woman informed the manager about her gender status and that she preferred to use a non-gender-specific restroom
This is the third gender-identity discrimination lawsuit filed by the transgender woman within 13 months, claiming suffering and frustration due to being forced into the wrong facilities
A transgender woman has sued a yoga studio in New York City for KSh 700 million after she was asked to use the men's facilities.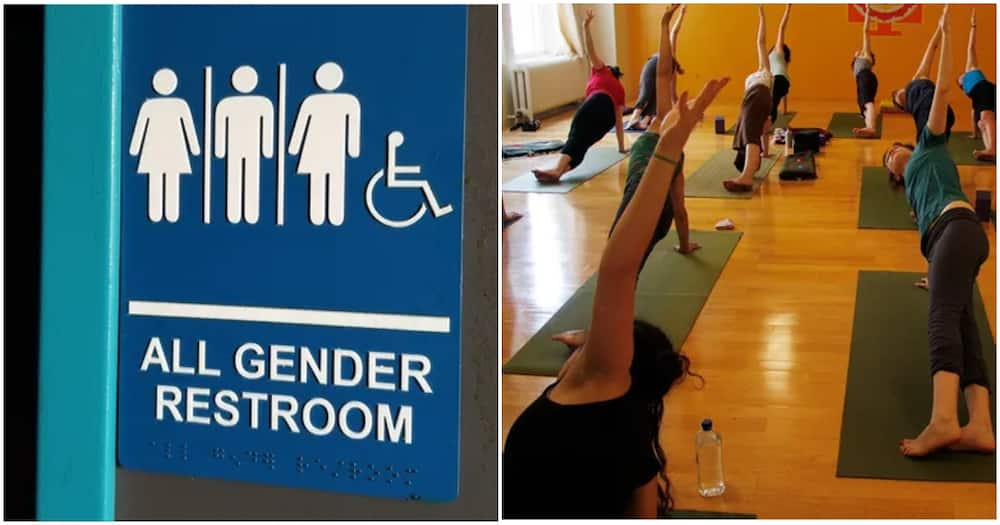 Miles has filed 3 lawsuits
Hot Yoga Chelsea management prohibited Ali Miles, aka Dylan Miles from using the Women's facilities.
"Miles sat down with the manager and owner and specifically told the manager about Miles' s gender status, and that he is more aligned with female gender identity. Miles also intended to and wished to use a private non-gender specific restroom and locker room.," the court filing said.
PAY ATTENTION: Follow us on Instagram – get the most important news directly in your favourite app!
Fox News Channel reported that after the yoga class, Miles entered the women's locker room and other women "complained" about them being there.
So far, Miles has filed the third gender-identity discrimination lawsuit within 13 months.
"Miles's use of single-gender locker room and bathroom labeled men, made them suffer shame, humiliation, and frustration. Miles, against Miles's wishes and intent, was forced to use a locker room and bathroom that was not most closely aligned with Miles's gender," the filing read on May 22.
Transgender father claps back at haters
In January 2023, a transgender father, Tanius Posey, clapped back at people who had a problem with him breastfeeding his child.
Posey was born female but started transitioning to male six years ago. The 31-year-old found out he was pregnant in 2021 and welcomed a son, Za'nius, in 2022.
According to The New York Post, Posey went to the hospital in 2021 because he didn't feel well and learned that he was three months pregnant.
Posey proudly breastfeeds his baby boy but has received a lot of criticism on social media.
PAY ATTENTION: Click "See First" under the "Following" tab to see TUKO News on your News Feed
Source: TUKO.co.ke