Wellbeing Fragrant Lamb Curry Recipe
Wellbeing
written by
Lee Holmes
,June 9, 2021
Image: Lee Holmes

As India borders Nepal, there are many crossover influences from both countries. Nepalese food typically doesn't contain cream or sugar and so it is generally considered healthier than Indian food. I usually make this recipe with beef, but as cows are sacred in Nepal, I have switched to lamb.
Serves: 3–4
DF, GF
Ingredients
Method
2 tbsp coconut oil
2 onions, chopped
1 knob ginger, grated
3 cloves garlic, crushed
1 small chilli, chopped (optional)
1 tbsp ground coriander
½ tsp ground turmeric
1 tsp garam masala
1 tsp garam masala
500g lamb, cut into small pieces
1 large potato, cut into cubes
4 tbsp tomato paste
400mL can coconut milk
Small can coconut cream
1 small onion
Good pinch fennel seeds
1 tsp mustard seeds
4 curry leaves
Freshly cracked black pepper & sea salt, to taste
Fresh coriander, to serve
Toasted coconut flakes, to serve (optional)
Heat oil and sauté onion until translucent. Add ginger, garlic and chilli and cook, stirring for 2-3 mins.
Add coriander, turmeric and garam masala and stir for about 3-4 mins.
Add lamb and potato and stir well, then add tomato paste.
Pour in first can coconut milk and bring to the boil. Once boiled, reduce heat to low and cook for 20-30 mins until lamb and potato is cooked through.
Add coconut cream to help thicken the sauce and cook on low for 5 mins.
Meanwhile, take a small frying pan, add the coconut oil and heat mustard and fennel seeds until they pop.
Add onion and curry leaves and cook until the onion becomes golden brown. Add onion mixture to the curry.
Dish up and top with fresh coriander.
Lee Holmes is a nutritionist, yoga and meditation teacher, wholefoods chef, Lifestyle Food Channel's Healthy Eating Expert, blogger and author of the best-selling books Supercharged Food: Eat Your Way to Health, Supercharged Food: Eat Yourself Beautiful, Eat Clean, Green and Vegetarian, Heal your Gut, Eat Right for Your Shape and Supercharged Food for Kids.

Lee's food philosophy is all about S.O.L.E. food: sustainable, organic, local and ethical. Her main goal is to alter the perception that cooking fresh, wholesome, nutrient-rich meals is difficult, complicated and time-consuming. From posting recipes, her passion to share her autoimmune disease story and help others has snowballed and the blog has recently taken home the overall prize at the Bupa Health Influencer Awards as well as the best blog in the Healthy Eating category. She also runs a four-week online Heal Your Gut program.
Dilmah Inspirations offers a selection of the finest gourmet black, green and oolong teas. The teas and infusions are offered…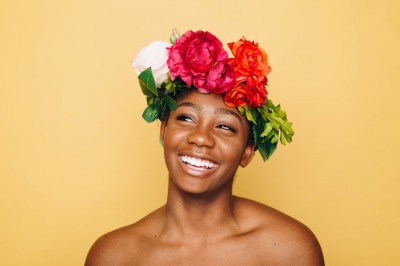 Utilise the healing power of food for clear, glowing skin and strong, healthy hair with these six herbs and spices.
"If you wanna get good gut health, you've gotta get with my friends. Make it last forever, digestion never ends…"…