World Blockchain Summit Dubai 2023 Showcases Best Evolving Crypto Startups
World Blockchain Summit (WBS), a part of Trescon, is the world's longest-running blockchain, crypto, and web 3.0-focused summit series. It works as a connecting platform for investors, developers, IT leaders, entrepreneurs, government authorities, and more. To come together for a curated agenda addressing current market trends and challenges. We attended the latest World Blockchain Summit Dubai 2023, and are here to discuss and answer your queries about it.
What is World Blockchain Summit?
The World Blockchain Summit is one big platform for the communities working in spaces like Web 3.0, blockchain, and crypto, to build a network, thought leadership & deal, flow for these communities. The event includes an exhibition floor for showcasing innovative projects, a deal flow space for investors, and networking opportunities with industry leaders and innovators. Bringing together global leaders and emerging startups in the space including investors, developers, IT leaders, entrepreneurs, government authorities, and others.
Why Does BlockChain Summit Happen and Where it Happens?
The curated agenda of the WBS is to address current market trends and challenges, of the global Web 3.0, blockchain, and crypto Industry. The first World Blockchain Summit was held in 2017, and to date, 20 editions of the WBS have been organized in 10 countries, with the latest being the World BlockChain Summit Dubai, held in March 2023.
Who Organises World Blockchain Summit?
The World Blockchain Summit is organized by Trescon, which is a Bangalore-based organization. It is a global business events and consulting firm that provides a wide range of business services to a diversified client base, all managed from six offices spread across India and Dubai. The World Blockchain Summit is also a part of Trescon.
Day 1 #WBSDubai @WBSglobalseries World Block Chain Summit

Some interesting discussions going on around block chain solutions and finance innovation happening around it, dubai seems to be at the core of how this space is evolving over time. pic.twitter.com/zzQYzG8Ilb

— Abhishek Bhatnagar (@abhishek) March 20, 2023
Scope of World BlockChain Summit
The World Blockchain summit is home to different activities, where Government members, Entrepreneurs, Investors, and Influencers, come together for:
An interesting crypto startup here at @WBSglobalseries #WBSDubai

It's called @meta_ruffy – it's an ecosystem which brings metaverse, nft market place and social networking together. You don't need to connect any wallet to use it, you can sign up using email only. 👏 pic.twitter.com/eZImm901YE

— Abhishek Bhatnagar (@abhishek) March 20, 2023
Insightful sessions – WBS provides an opportunity to listen from the world's leading solution providers and innovators in the Blockchain community.
Technology use Cases – See early adopters and organizations who understand how technology is impacting the facets of endeavors in the Blockchain industry, advocating the potential of the Blockchain space by exploring transformational use cases.
Exhibitions – Explore hundreds of cutting-edge technological innovations, for enterprises to build better processes, develop innovative products, and even automate tasks that can assist in improving businesses using Blockchain technology.
Panel discussions – Join brainstorming sessions and exchange ideas with some of the greatest minds in the Blockchain industry and its related technology.
Private Consultation – Have one-on-one private consultation opportunities to highlight your specific needs and challenges directly with expert advisors and consultants.
Networking – Engage and Share ideas with leaders from different industry sectors, to understand the latest trends and challenges faced in Blockchain by discussing them with the foremost thinkers.
Discussions and Startups at WBS
There were Experts, CEOs, Founders, and Government Delegates, at the World Blockchain Summit to discuss a variety of topics. A few of them are 'Rise of digital fashion in the metaverse', 'Construction of Decentralized Economy through metaverse', 'Cybersecurity and metaverse', 'Web 3.0 – to revolutionize the gaming industry, 'Building the metaverse with AR/VR and spatial computing' and more.
Happy to meet @AlexZINDER32, Global head at @Ledger – he gave so many interesting insights about securing crypto and how peer to peer can be safe and secure. 👏 Also, I look forward to test ledger stax, soon as it's available for sale 🤞

Also shared some very interesting… pic.twitter.com/3VS4X2lngh

— Abhishek Bhatnagar (@abhishek) March 20, 2023
Dozens of startups and well-established businesses, like UrbanID, Ledger, etc. presented their business idea and showcased their projects at the World Blockchain Summit. We got to interact with the presenters, on the event floor, and here we have a dedicated blog on some Crypto Startups from the World Blockchain Summit 2023, which we believe to make a huge impact.
Key Highlights of WBS 2023, Dubai
Here are some key highlights from the experts and policymakers from the Blockchain Summit held in Dubai.
🎉Huge congratulations to the champions of the Startup Grand Slam Pitch Competition! 🏆@String3 emerged as the winner, with @wallchain_ and @HumcenG coming in as the first and second runners-up, respectively.#StartupGrandSlam #WBSDubai #blockchaintechnology #DubaiEvents pic.twitter.com/hS9HKNNW0l

— World Blockchain Summit (@WBSglobalseries) March 19, 2023
📣Day 1 at #WBSDubai! Mohammad Alblooshi, Head of Innovation Hub & FinTech Hive, DIFC, shared on "Embracing Blockchain & Metaverse Innovation: The Dubai International Financial Centre perspective", during a fireside chat with our group CEO Naveen Bharadwaj.#DubaiEvents #wbs pic.twitter.com/JvXHrCnlgx

— World Blockchain Summit (@WBSglobalseries) March 20, 2023
We were honored to have @sandeepnailwal, Co-Founder of @0xPolygonLabs, share his valuable insights on "Building the Future of Decentralized Web: Insights from Polygon" at #WBSDubai. #PolygonLabs #DecentralizedWeb #BlockchainTechnology #WBSDubaiHighlights #DubaiEvents #MENA #wbs pic.twitter.com/KPC5FOMhUw

— World Blockchain Summit (@WBSglobalseries) March 23, 2023
👉🏻A glimpse into a keynote session on "The Future Of Content Creation", by Uma Hagenguth, Founder & COO, APPICS AG.#WorldBlockchainSummit #blockchaintechnology #DubaiEvents #MENA #wbs #blockchainevents #investorconnect #startupfunding #nft #DeFi #web3 #cryptocurrency pic.twitter.com/zgU315PNrc

— World Blockchain Summit (@WBSglobalseries) March 21, 2023
Innovative Technologies at WBS Dubai
New and existing startups from across the globe, showcased new technologies at the World Blockchain summit 2023. Out of which we found the following to be really innovative:
UrbanID
UrbanID is a project that aims to offer Africans a secure and privacy-preserving personal identity ecosystem across the border. It uses AI, deep learning, blockchain, and patented tokenization technology. It is developed and hand-picked by engineers and computer scientists with decades of experience.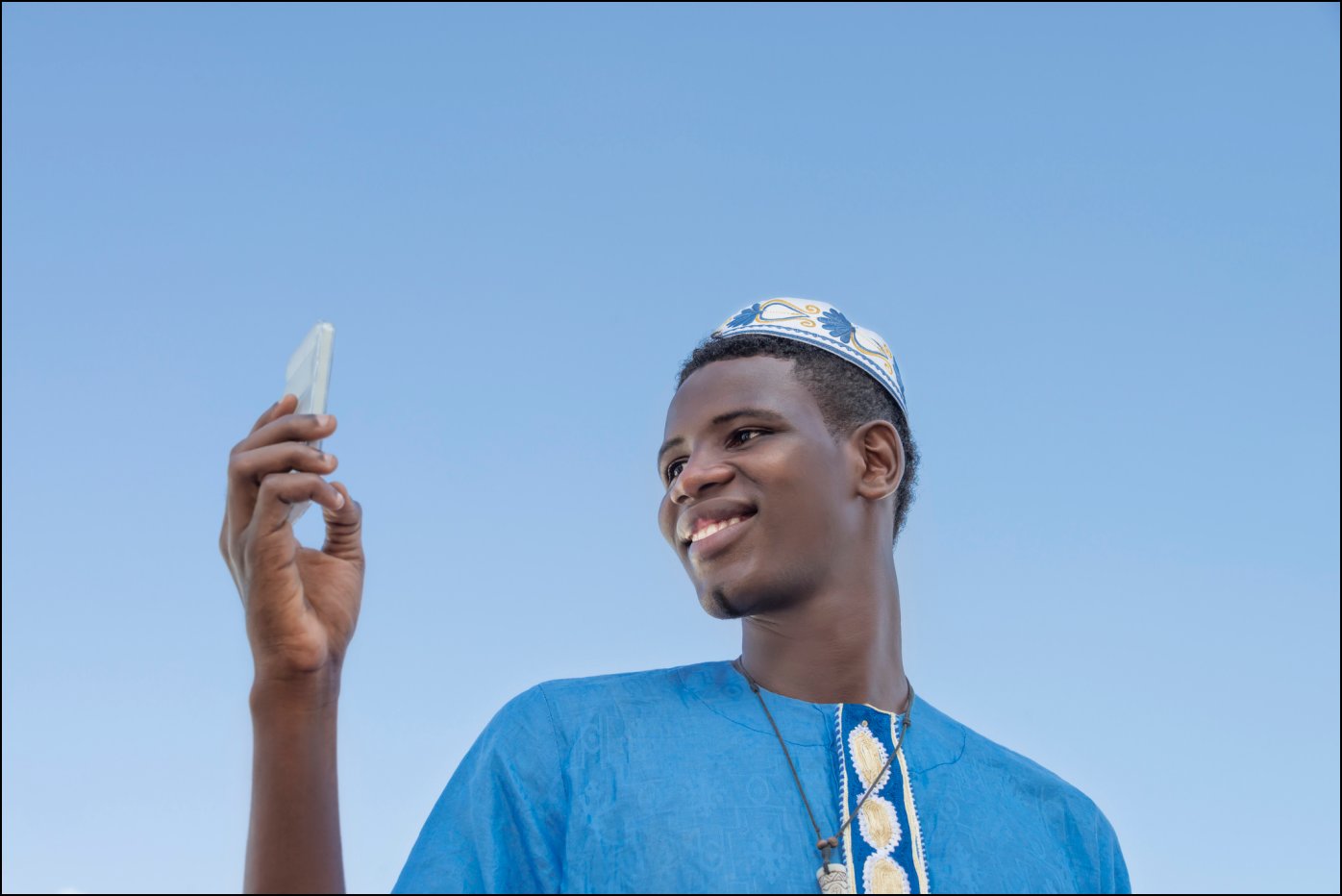 Polygon dApp
Polygon is a Plasma-based aggregator that offers a framework for supporting off-chain dApp development with fortified security, speed, and scalability. The Plasma framework is one of the leading reasons behind the mass adoption of Polygon and the creation of dApps. It is built to add more concurrent chains that merge over time.
Feeling proud to see @sandeepnailwal here at this global stage talking about how he started working on #Polygon 👏

Very interesting to hear his humble journey and also a learning experience to hear about his struggles. 🙏

Thanks to @WBSglobalseries #WBSDubai 2023 pic.twitter.com/Tu7LkkSMmw

— Abhishek Bhatnagar (@abhishek) March 20, 2023
Ledger Stax
The Stax wallet from Ledger lets you store your precious cryptocurrencies and NFTs. It has a thin, almost credit card-like design that fits in your palm and is easy to carry around. It boasts a large curved customizable E-ink touchscreen display to read, understand and sign transactions directly from the wallet.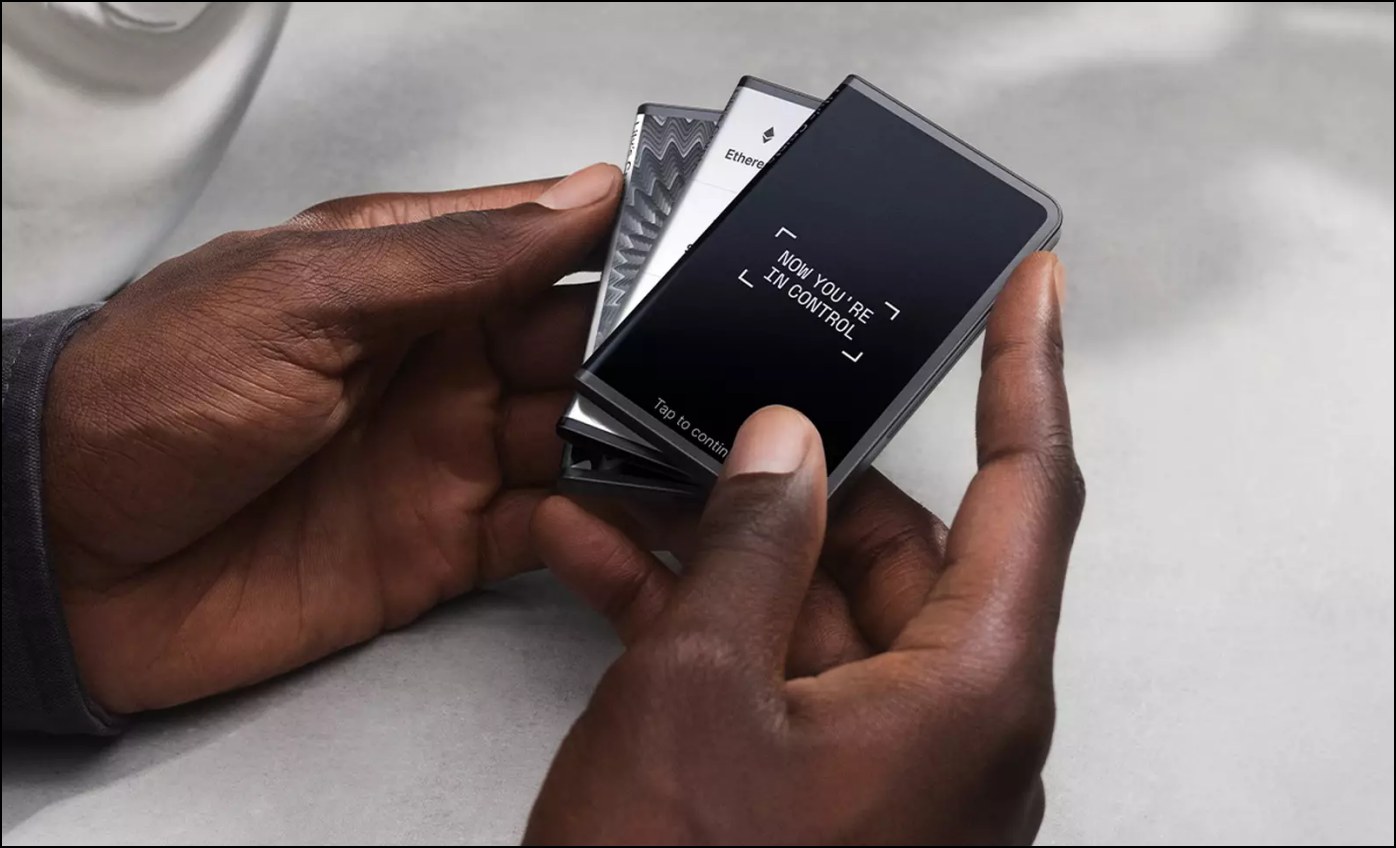 WBS Shaping the Future of the World
So that's all about the World Blockchain Summit Dubai, held in March 2023. The WBS conference brings people from different parts of the world on one single stage, to talk about Crypto Innovations, formulate regulations, and solve issues. It has been playing a crucial role in the crypto and blockchain industry, and shape the future of crypto and blockchain for the world.
If you wish to attend the next WBS summit, you can get a Standard ($599), Business ($799), or VIP Pass ($1199). Or if you wish to bring your own startup to the WBS stage, you can reserve your booth as well.
You might be interested in:
4 Best Crypto Credit Cards You Can Buy in 2022

Fiat Donation Vs Crypto Donation: A Comparison With Pros and Cons

Top 5 Best Crypto Exchanges in the United States
You can also follow us for instant tech news at Google News or for tips and tricks, smartphones & gadgets reviews, join GadgetsToUse Telegram Group or for the latest review videos subscribe GadgetsToUse YouTube Channel.
Gaurav Sharma,https://gadgetstouse.com/blog/2023/03/27/world-blockchain-summit-dubai-2023/